International Women's Day: What does equity mean to us
International Women's Day: What does equity mean to us?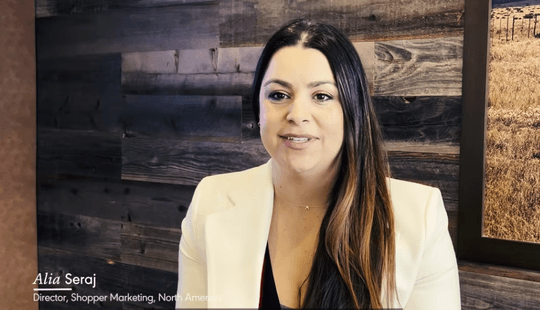 This year for International Women's Day, Diageo is supporting the theme #EmbraceEquity.
Equity is a fundamental enabler of our Inclusion & Diversity strategy, and our ambition to create a truly inclusive culture where all our people can thrive. But for many individuals it is a topic that raises more questions than answers; what is it, and why it is important to me?
In this inspirational video, we hear from Diageo employees about what equity means to them. From Aarti Calvin, who has broken barriers in a stereotypically male-dominated industry, to Alia Seraj, whose support of female refugees is shaped by her own experiences, each story is a personal reflection of how equity has helped them and women across their markets achieve opportunities and success.
Watch the full video above:
Inclusion and Diversity at Diageo
We are proud of the strides we have made to accelerate gender equality within our business, and the past 12 months have seen us introduce a variety of guidelines and initiatives to assist our ambition of creating the most supportive and inclusive environment.
This includes introducing Pregnancy Loss Guidelines and Disability Inclusion Guidelines, rolling out the Balance+ app to support all employees experiencing menopause and perimenopause, as well as the recent launch of our Fertility Support Guidelines in the UK to assist employees undergoing fertility treatment.
In the FTSE Women Leaders Review 2023, we are the top company for female representation at Board level. We ranked second globally and first in the UK within Equileap's 2023 Gender Equality Global Report, and we were also included in the latest Bloomberg Gender-Equality Index.
But we are not complacent and know that there is more we can do. We have stretching targets for our leadership group to be 50% female by 2030, and know that if we are to be truly gender inclusive we must make fundamental changes to our policies, allow role models to coach and mentor the next generation, demonstrate our commitment through our approach to advertising, and break down barriers for women in the communities in which we operate.