Help source, produce and deliver
Over half of the 27,000+ people working at Diageo work in Supply Chain and Manufacturing. Join any of these teams, and you'll have immense opportunities to accelerate your career as you help source, produce and deliver 6.5 billion litres of our premium drinks across 180 countries every year.
Using your creativity and flair, you'll help delight consumers globally through our much-loved brands, like Johnnie Walker, Baileys, Guinness, and Captain Morgan.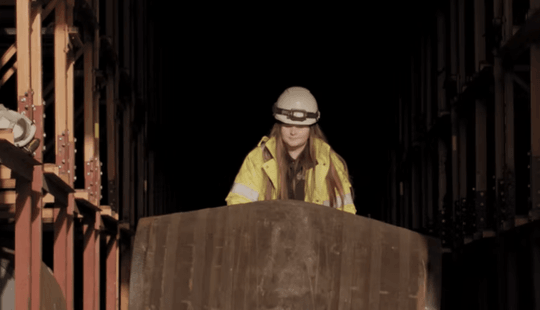 Vicki Laing, Cask Handler, Leven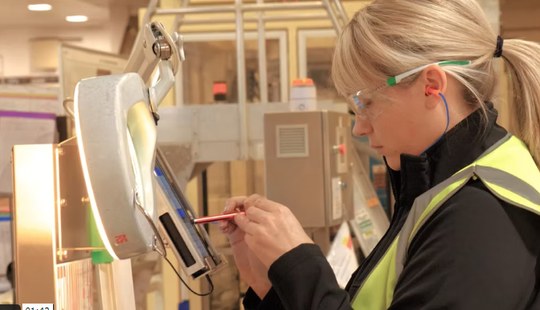 Nicola Lamont, Production Operator, Leven
"With a wide variety of teams to work in, Diageo's Supply Chain is a great place to grow your professional career. If you're an effective problem solver who can work within a fast-paced environment then we want to hear from you."

Cassi Henderson

Talent Engagement Manager, Scotland
Our Supply Chain and Manufacturing teams
Global Engineering
As an Engineer in our talented team, you'll work at the heart of an enormous global manufacturing operation where you'll get the chance to work on industry-leading technology as you help shape the future. You'll play a pivotal role in helping us deliver efficient and effective maintenance and reparations whilst solving problems and improving assets and their availability across sites. In this way, you'll help maintain high standards of health and safety compliance in buildings and assets as well as reduce our environmental impact.
Brand Technical
In our Brand Technical team, you'll work with experts in Brand Change, Science and Technology, Safety, Quality, Environmental Sustainability, and Governance. Your mission will be to help us innovate and grow while protecting our people, brands, and the environment.
Manufacturing
Our Manufacturing teams work around the world across all five of our premium categories: Scotch, Beer, Baileys, Spirits, and Tequila. As part of the team, you'll be responsible for creating and packaging our products to the highest standards in a safe, efficient, and sustainable way.
Our manufacturing locations include Scotland, Ireland, North America, Mexico and Italy.
Planning, Customer Service and Logistics (PCSL)
Our PCSL functions employ around 1,000 people across 20+ countries. As a part of this team, you'll focus on capability planning, customer excellence, and logistics. It'll be your responsibility to help bring our brands to where they need to be in the most efficient and effective way.
Together with your colleagues, you'll drive agility into our end-to-end global supply chain. You'll ensure best-in-class service to our customers, channels, and markets, helping delight consumers all around the world. Using data-driven insight and state-of-the-art digital technology, you'll help deliver our products efficiently, from grain to shelf.
Sustainability
At Diageo, we're committed to preserving the natural resources on which we all depend. In our 10-year action plan, 'Society 2030: Spirit of Progress', we have set ambitious targets for creating a more sustainable world by tackling climate change, water stress, and biodiversity loss.
If you join our Global Sustainability Team, you'll play a crucial role in helping us achieve these grain-to-glass sustainability targets. You'll get to both strategise and innovate, whilst solving problems along the way. That means working with and connecting our whole value chain — the people, resources, and environment that contribute to our success, from grain to glass.
Strategy
Our Strategy and Transformation team works across all functions and categories within Supply Chain and Manufacturing and Procurement. Partnering closely across our business, the team owns the development of:
- the functional strategy
- the performance management structures
- the transformation setup and governance
- the global sourcing analysis/ strategy, supply data & analytics programme
As a part of this team, you'll also be supporting critical change programmes with expert programme management and communications capabilities.
Apprenticeships and Graduate schemes
If you're just starting your career, we offer Graduate and Apprenticeship programmes in Supply Chain and Manufacturing.