Source, produce and deliver
Over half of the 27,000+ people working at Diageo work in Supply Chain and Manufacturing. Join any of these teams, and you'll have immense opportunities to accelerate your career as you help source, produce and deliver 6.5 billion litres of our premium drinks across 180 countries every year.
Using your creativity and flair, you'll help delight consumers globally through our much-loved brands, like Johnnie Walker, Baileys, Guinness, and Captain Morgan.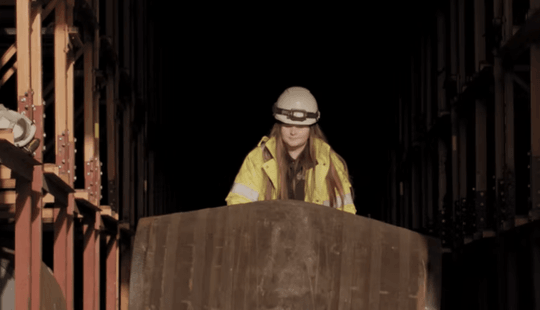 Vicki Laing, Cask Handler, Leven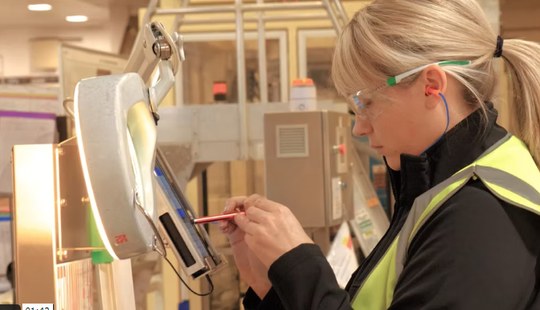 Nicola Lamont, Production Operator, Leven
"With a wide variety of teams to work in, Diageo's Supply Chain is a great place to grow your professional career. If you're an effective problem solver who can work within a fast-paced environment then we want to hear from you."

Cassi Henderson

Talent Engagement Manager, Scotland
Ensure a sustainable supply chain
Within your Supply Chain and Manufacturing role, you'll play an essential part in helping us to stick to the ambitious standards we've set for our business. This includes protecting the environment, creating efficiencies and saving costs, and helping us to be consistent in our performance across our entire supply chain — from farmer to customer.
Your work will have a direct impact on our business performance and the future of our brands. And together with your colleagues, you'll push boundaries, drive change, and help create a more sustainable and inclusive tomorrow.
"The company welcomes people who are passionate and express their ideas. Stay hungry, and don't resist learning from others. Dare to challenge yourself and don't be afraid to fail."

Steffi Shi

Supply Brand Change, Project Manager, Shanghai
Find your opportunity
Global Engineering
As an Engineer in our talented team, you'll work at the heart of an enormous global manufacturing operation where you'll get the chance to work on industry-leading technology as you help shape the future. You'll play a pivotal role in helping us deliver efficient and effective maintenance and reparations whilst solving problems and improving assets and their availability across sites. In this way, you'll help maintain high standards of health and safety compliance in buildings and assets as well as reduce our environmental impact.
Brand Technical
In our Brand Technical team, you'll work with experts in Brand Change, Science and Technology, Safety, Quality, Environmental Sustainability, and Governance. Your mission will be to help us innovate and grow while protecting our people, brands, and the environment.
Latest job opportunities in Brand Technical
Manufacturing
Our Manufacturing teams work around the world across all five of our premium categories: Scotch, Beer, Baileys, Spirits, and Tequila. As part of the team, you'll be responsible for creating and packaging our products to the highest standards in a safe, efficient, and sustainable way.
Scotland
Scotland is the home to our diverse range of Scotch whiskies. In Scotland, Distilling is responsible for producing over 30 million cases of our iconic Scotch whiskies, such as Johnnie Walker, J&B, and Bell's, every year. Distilling also produces 14 million cases of white spirits annually—including Smirnoff vodka, Tanqueray gin, and Gordon's gin—as well as over three million cases of other spirits and ready-to-drink brands.
Across Scotland, there are 28 Scotch whisky malt distilleries located in the Highlands, Speyside, Islay, and Lowlands, as well as one grain Scotch whisky distillery. There are also ten main warehousing sites that are housing our maturing stocks of Scotch whisky, supported by our state-of-the-art cooperage and coppersmiths.
Our packaging site in Leven is the largest spirits bottling operation in Europe. Leven, alongside Shieldhall, packages a huge volume of Scotch malt whiskies, white spirits, and ready-to-drink brands to supply over 180 countries around the world.
Ireland
Ireland is where the world's supply of Baileys comes from. We have two production sites here: one in Dublin and one in Belfast. Over 6.7 million cases of Baileys Original and Baileys Flavours leave the gates of these two Integrated Supply Chain (ISC) sites every year, destined for countries worldwide.
We also have our brewing operations in Ireland, located at Runcorn and Guinness Dublin. These breweries brew and ship the Scotch malt whiskies, white spirits, and ready-to-drink brands that will later be packaged at our sites in Leven and Shieldhall before they're sent around the world.
Italy
In Italy, we have a high-speed facility with 10 bottling lines producing 15 million cases a year and employing over 430 people. The facility—Santa Vittoria—has a fascinating history that dates back to the mid-1700s, when the first experiments for the production of sparkling wines in Italy took place in King Carlo Alberto of Savoia's hunting lodge, emulating French champagne.
Mexico
In Mexico, our packaging operations include the iconic tequila brands Don Julio and Casamigos. We're also expanding and building new bottling, ageing warehouses and water treatment facilities in Atotonilco, Jalisco.
North America
North America is home to several of our most-loved brands, including Bulleit Frontier Whiskey, Crown Royal Whiskies, Captain Morgan Spiced Rum, and Aviation Gin. We have 12 supply sites across the United States, Canada and the U.S. Virgin Islands.
Diageo North America's supply function is one of the largest producers of beverage alcohol on the continent. We've made major investments in innovation and sustainability, helping to drive efficiency and best-in-class operations. To support the growth of our business portfolio we opened two new production sites: a new ready to drink (RTD) facility in Plainfield, Illinois which has capacity to produce over 25 million cases of malt-based beverages and spirits-based RTD cocktails; and opened our first carbon neutral distillery in Lebanon, Kentucky – one of the largest of its kind in North America, powered by 100% renewable electricity and using zero fossil fuels for production. We also recently announced plans for a carbon-neutral distillery in Ontario, Canada, to support the growth ambitions for our Crown Royal Canadian whisky brand.
Latest job opportunities in Manufacturing
Planning, Customer Service and Logistics (PCSL)
Our Planning, Customer Service and Logistics (PCSL) functions employ around 1,000 people across 20+ countries. As a part of this team, you'll focus on capability planning, customer excellence, and logistics. It'll be your responsibility to help bring our brands to where they need to be in the most efficient and effective way.

Together with your colleagues, you'll drive agility into our end-to-end global supply chain. You'll ensure best-in-class service to our customers, channels, and markets, helping delight consumers all around the world. Using data-driven insight and state-of-the-art digital technology, you'll help deliver our products efficiently, from grain to shelf.
Latest job opportunities in PCSL
Sustainability
At Diageo, we're committed to preserving the natural resources on which we all depend. In our 10-year action plan, 'Society 2030: Spirit of Progress', we have set ambitious targets for creating a more sustainable world by tackling climate change, water stress, and biodiversity loss.
If you join our Global Sustainability Team, you'll play a crucial role in helping us achieve these grain-to-glass sustainability targets. You'll get to both strategise and innovate, whilst solving problems along the way. That means working with and connecting our whole value chain — the people, resources, and environment that contribute to our success, from grain to glass.
Strategy
Our Strategy and Transformation team works across all functions and categories within Supply Chain and Manufacturing and Procurement. Partnering closely across our business, the team owns the development of:
the functional strategy
the performance management structures
the transformation setup and governance
the global sourcing analysis/ strategy, supply data & analytics programme
As a part of this team, you'll also be supporting critical change programmes with expert programme management and communications capabilities.
Apprenticeships and Graduate schemes
If you're just starting your career, we offer Graduate and Apprenticeship programmes in Supply Chain and Manufacturing.