The principal corporate governance rules applying to Diageo (as a UK company listed on the London Stock Exchange) are contained in the UK Corporate Governance Code 2018.
Diageo must also comply with corporate governance rules contained in the UK Financial Conduct Authority Listing Rules and Disclosure Guidance and Transparency Rules and certain related provisions in the Companies Act 2006.
Diageo is also listed on the Euronext Dublin Exchange, the Euronext Paris Exchange and the New York Stock Exchange (NYSE), and as such is subject to applicable rules of those exchanges and jurisdictions, including the listing requirements of the NYSE and the rules of the US Securities and Exchange Commission (SEC), as they apply to foreign private issuers.
Our corporate governance structure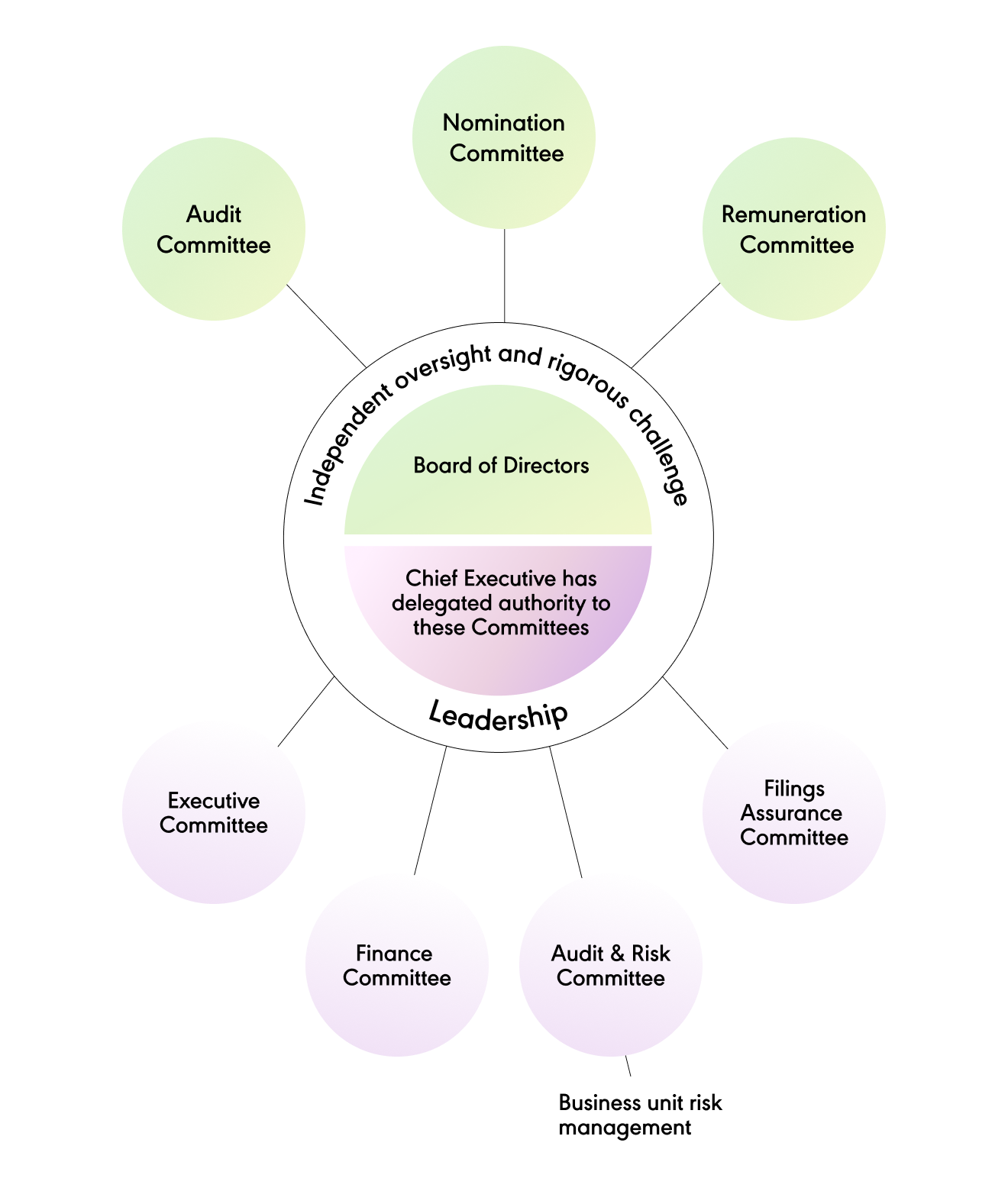 Division of Responsibilities
A summary of the principal powers and main duties and responsibilities of the Chairman, Senior Independent Director and Chief Executive Officer can be downloaded below.
Download our Division of Responsibilities (PDF 105KB)
Full details of our corporate governance arrangements are described in the Corporate Governance Report and Committee Reports, all of which are available to download below.
New York Stock Exchange (NYSE) corporate governance rules
Under applicable SEC rules and the NYSE's corporate governance rules for listed companies, Diageo must disclose any significant ways in which its corporate governance practices differ from those followed by US companies under NYSE listing standards.
The significant areas in which there are differences between Diageo's corporate governance practices and NYSE corporate governance rules applicable to US companies is provided in the Statement of Differences below.