Begin your career
As an apprentice at Diageo, you'll contribute to the work that goes into making, bottling and distributing our much-loved premium brands — like Johnnie Walker, Captain Morgan, Baileys, and Guinness — around the globe. You'll earn as you learn, enjoying an attractive reward and benefits package as you develop your knowledge and skills.
What's more: you'll be part of an inclusive culture, where you're celebrated for your achievements and empowered to be the best you can be. Together with talented people from all corners of the world, you'll do work that's absolutely crucial for building our iconic brands.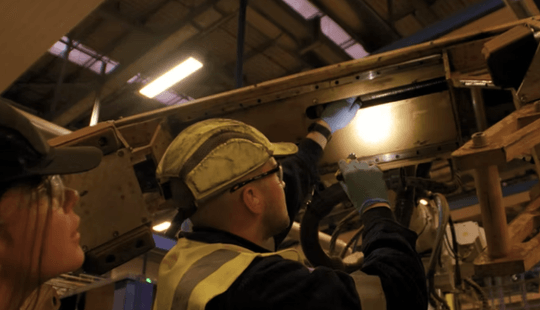 Meet apprentices at Menstrie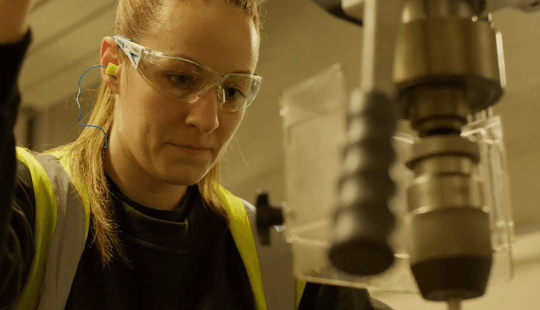 Apprenticeships at Diageo
Learn every day, in every way
Variety is key in all our apprenticeship programmes. You'll learn for two, three, or four years, depending on which programme you're joining. Most importantly: you'll get practical skills that you'll use on-site, whilst gaining all the knowledge you need to obtain a recognised, national qualification.
You'll learn through a combination of:
Learning in the classroom: you'll study for the national qualifications that are specific to your programme and field (e.g. an SCQF Level 6, HNC in Engineering)
Learning in the workshop
On-site learning: you'll put everything you learn into real-world practice
"I chose an apprenticeship with Diageo to build a long-term career in a well-established company and Diageo is well-known as being a great company to work for. I knew I didn't want to go back to college or university and by taking this role as an apprentice I am able to learn whilst gaining qualifications."
Thrive in an inclusive environment
On all our apprenticeships, you'll learn and develop in an inclusive and supportive work environment. Your voice will be heard, and your achievements celebrated.
So, come as you are and be you. Bring your passion, ideas, and ambitions, and we'll give you the support and training you need to reach your fullest potential.
Connect and create
As you develop your professional know-how, you'll get to know and work with talented people from all around the globe, each with their own passions and experiences. You'll build a wide network of people that'll support you now and throughout your career.
Together with your colleagues, you'll innovate, break new ground, and create a more inclusive and sustainable tomorrow.
See results
By the end of the programme, you'll have grown both personally and professionally, with lots to celebrate and be proud of.
You'll be excited to see the result of your efforts when our premium drinks are shipped off to be enjoyed all around the globe. It's very empowering and rewarding to be able to say: 'I did that!'.
"We want apprentices to demonstrate genuine passion, have ambition and continually challenge themselves to grow and be their authentic selves. Join our Apprenticeship programme and you will have a bright future at Diageo."

Neil Shannon

Talent Engagement Lead, Scotland
Job opportunities
Find the apprenticeship for you
We have a wide variety of apprenticeship programmes across the world, including in the United Kingdom, Australia, and countries across Africa and Latin America.
Wherever you join us, you can be sure to get a brilliant start to an exciting career.