Our success is built on a rich Latin American heritage, and the reach of our brands. Our Scotch brands have been available in Latin America for many decades, and well-loved names such as Johnnie Walker, Old Parr and Buchanan's account for two thirds of our business in the region.
Our business is sustained through innovation and we are constantly looking to create new experiences for our customers through local brands such as Ypioca cachaça in Brazil. We've also worked to broaden our portfolio beyond scotch, innovating with culturally relevant local variants of brands like Smirnoff.
As well as expanding into new categories, we want to widen our price points, too. By enhancing our supply structure, we'll be able to create brands and products that appeal to the emerging middle class as well as the increasing number of affluent customers who seek out nothing less than premium. This, together with our unwavering stance on responsible drinking and community development programmes, will shape our presence within Latin America and the Caribbean for many years to come.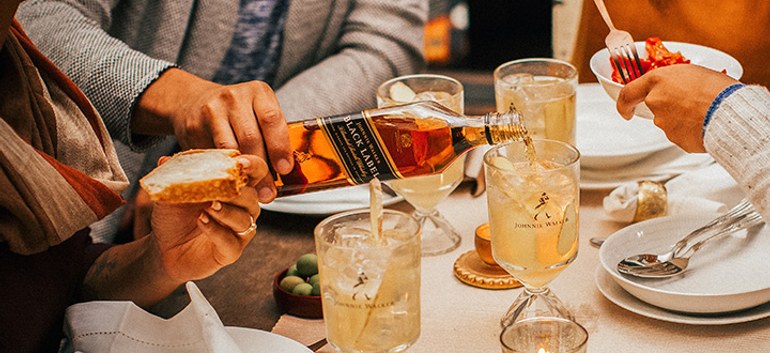 Our locations and markets
Our Latin America and the Caribbean (LAC) business comprises five markets: Brazil, Mexico, Central America and Caribbean (CCA), Colombia and Venezuela (Andean), and South LAC (Argentina, Bolivia, Chile, Ecuador, Paraguay, Peru, and Uruguay).
Our range of local and international spirit brands span all categories and price points, with our diverse Scotch portfolio leading the way. We want to continue to lead with scotch, while broadening our category range through tequila, gin, rum, vodka, liqueurs and local spirits.
Grand Old Parr: Colombia's no. 1 whisky
Cacique: Venezuela's no. 1 rum
Zacapa: Crafted in Guatemala
Ypioca: Traditional Brazilian cahaça
Local stars
We have local brands in market from tequila and cachaça to rum that enable us to diversify across categories and price points, according to local preferences.
Supply operations
Many of the brands sold in the region are manufactured by our International Supply Centre in Europe. However, we also own many local manufacturing facilities. In Mexico, we produce tequila. In Brazil, we produce cachaça and vodka. In Guatemala, we produce Zacapa rum. Throughout the region, we work with local co-packers, bottlers and licensed brewers.
Route to consumer
We tailor the model we use to the market we're in. In Mexico and Brazil, we sell to a wide network of retailers, wholesalers and resellers, making our products available to shoppers in both on- and off-premise outlets. In most of Central America and the Caribbean, Argentina, Ecuador, Bolivia and Venezuela, we partner with geographically exclusive distributors to sell and market our products. In Colombia, Peru and Chile, we use a hybrid model: we sell directly to some key accounts, while distributors focus on making our products physically available to customers.