Deliver exceptional service experiences
Join our Global Business Operations (GBO) experts and help support 21 Diageo markets across the world. You'll be providing strategic, financial, and business services that are critical to the day-to-day performance of our business. Together with colleagues around the globe, you'll free local teams to put all their energy into marketing and selling our much-loved brands, such as Johnnie Walker, Guinness, Captain Morgan, Tanqueray, and Baileys.
You'll get introduced to an ever-expanding ecosystem of people, learning opportunities, skill-sets, and insights that give you immense opportunities to showcase your skills and accelerate your career. You'll make your mark and push boundaries as you deliver tomorrow's exceptional service experiences.
Work across business areas and countries
You'll join a team of over 2,000 talented people, with the opportunity to work in one of our four offices in Bangalore, Budapest, Bogota and Manila – you'll carve a career worth celebrating in a truly global environment.
Wherever you join, you'll have the chance to work across different parts of our business to deliver first-class service experience to our markets. You'll collaborate with and learn from people from all corners of the world, empowering you to be the best you can be.
Learn and get rewarded
From day one, you'll be encouraged to learn and develop, whilst getting the support you need to reach your fullest potential. This includes the opportunity to take part in our learning and development programme focused on skills needed now and in future across digital, industry, professional, and domain. You'll take ownership of your work whilst harnessing your talent.
You'll enjoy an attractive reward and benefits package, whilst both your and your team's successes will be recognised and celebrated. And in an inclusive and supportive culture, you'll be empowered to voice your ideas and be you. There's no limit to how far you can go.
We are proud of our people, whose individual passion, commitment and specialist skills make the difference.
Life at Diageo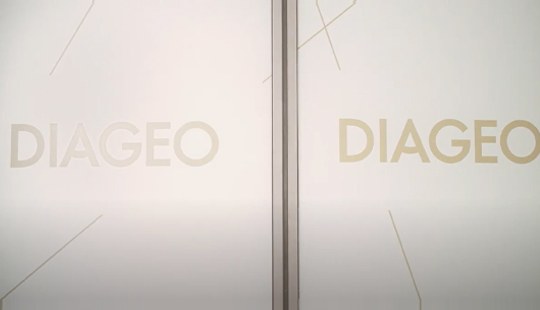 Meet our Business Operations in Budapest, Hungary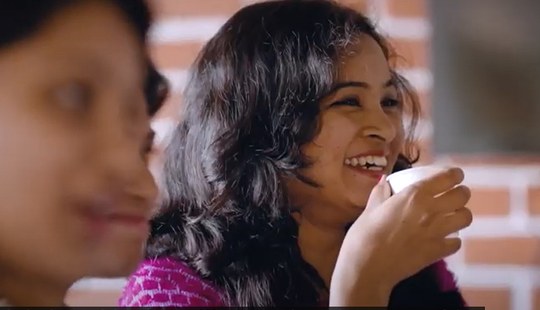 Meet our Business Operations team in Bangalore, India
Find your opportunity
Data Experience
In our Data Experience team, you'll help us maintain accurate, good quality data that meets our compliance requirements. This includes customer, commercial, financial, supplier, and product and supply data. You'll collaborate with our central and market teams and with the other GBO areas, playing a vital role in driving continuous improvement of our data quality. And you'll be celebrated for making our data processes as smooth and efficient as possible.
Employee Experience
In this team, you'll play a critical role in supporting our employees from onboarding to offboarding, including payroll and annual reward cycles, resource planning and learning and development. And if you join our helpdesk agents, you'll be on hand to help with HR enquiries, policies, and Workday. Every day, you'll get to collaborate with and learn from talented colleagues around the world.
Supplier Experience
Our Supplier Experience team delivers a seamless process for our vendors and employee partners across the business from initial sourcing through to procurement, invoice management and payments. You'll support every step of the way, from handling queries, ensuring payments are paid on time and assisting with travel and expense management. Your passion and ideas will be celebrated as you help us to become the customer of choice for our vendors.
Commercial Experience
You'll have a varied and exciting role driving our commercial activity, including customer orders and billing, managing credit risk processes, collecting and allocating cash, and managing disputes, returns and reimbursements. By making our processes as efficient as possible for our markets and customers, you'll help shape our business and enjoy career-defining opportunities.
Finance Experience
As part of the Finance Experience team, you'll provide insight into the company's financial performance, helping inform our management team's strategic planning and decision-making. This team covers the breadth of finance and accounting management processes, including the preparation of financial statements, accounting activities for fixed assets, inventory and inter company, and management of month end closing activities. In this role, you'll get all the support and tools you need to reach your fullest potential.
Forecasting, Planning and Analytical Experience
The FP&A Experience team delivers timely reporting and analysis that provides insight into the company's financial health and the factors that drive business performance. In joining this team, you'll assist with a wide range of planning, forecasting and analytics activities, developing insights at strategic, market and regional level. You'll combine financial, operational and external data, helping us better anticipate risks and identify growth opportunities. Your work will help shape the future of our business and you'll be empowered to voice your ideas.
Job opportunities
Join us to create a competitive advantage that helps everyone to excel and deliver a world-class service experience to every Diageo colleague.