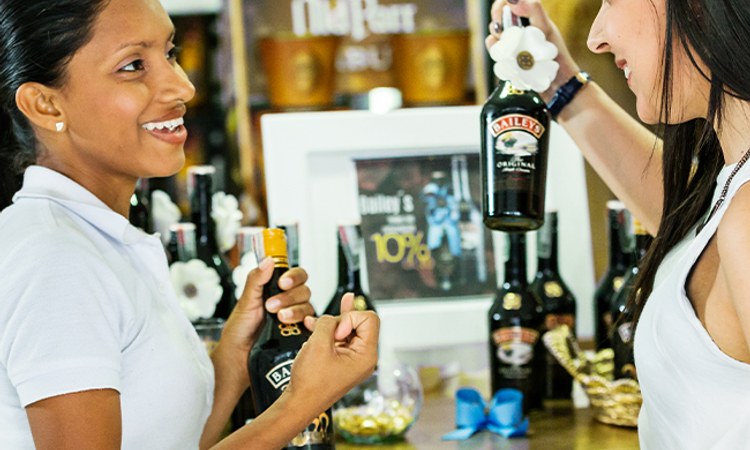 As the region's largest premium spirits business, we have a rich portfolio of excellent brands — from local legends to global giants. 
You'll join a vibrant team of over 3,000 people, working across three Supply sites and twelve offices. Together, you'll carry on a rich Latin American heritage and reimagine our brands for the world today. This includes helping build our Scotch brands, which have been available in Latin America for many decades. Much-loved names such as Johnnie Walker, Old Parr, and Buchanan account for two-thirds of our business in the region.
Our locations
Brazil
1 office: São Paulo
1 production plant: Ceará
Central America and Caribbean (CCA)
3 offices: Costa Rica, Dominican Republic and Panama
Colombia
1 office: Bogotá (also hosts our DBS Colombia team)
Mexico
2 offices: Mexico City and Guadalajara
2 sites: Atotonilco el Alto and Jalisco
South Latin America and Caribbean
5 offices: Peru, Argentina, Chile, Uruguay, Paraguay
Venezuela
2 offices: Caracas and Valencia
Create a tomorrow worth celebrating
We celebrate diversity and are committed to creating an inclusive, collaborative culture that reflects our purpose to celebrate life, every day, everywhere. And you'll play an important role in helping us do so.
So, be you. Come as you are, with your ideas, passion, and goals, and you'll be celebrated for everything you contribute. Together, we'll shape a more sustainable future — in Latin America and the Caribbean, and beyond.
Latest job opportunities in LAC
Currently, there are no available opportunities.