Celebrating 15 Years of Learning for Life
Celebrating 15 Years of Learning for Life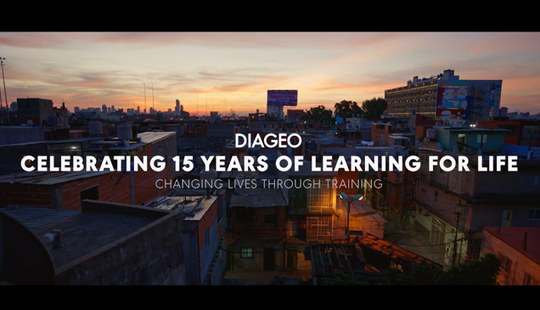 The 2023 Global World Class Finals start next week, and I'm incredibly proud that a selection of Learning for Life students will be attending this year's event, attending sessions, receiving special masterclasses, with some working as staff at the event.  
For those that don't know, Learning for Life is Diageo's business and hospitality skills programme, supporting individuals that are seeking employment in the hospitality industry but have faced barriers to education and employment in their lives.
We launched the programme in 2008 with the ambition of inspiring and transforming the lives of people throughout the communities in which we operate. 15-years later, it's fitting that we are celebrating this anniversary at the World Class Finals in São Paulo, as it was in LAC where Learning for Life was born. Not only can we use this year's Finals to celebrate the thriving and inclusive hospitality industry, but also how far the programme has come.
Since 2008, Learning for Life has expanded into all of Diageo's regions, supporting students from all walks of life to give them a better life and provide new opportunities. Last year the programme reached 31,600 people in 19 markets, making strong progress towards our Spirit of Progress goal of 200,000 people by 2030. 
When I reflect on this 15-year journey, some of personal highlights include building a dedicated Learning for Life school in Venezuela, supporting refugees who have been displaced from the various geo-political tensions occurring around the world, and creating a new online offering during COVID that ensured we could keep supporting vulnerable groups despite the lockdown restrictions.
And on a larger scale, it's been inspiring to watch the programme expand beyond youth unemployment to other underrepresented groups. Incorporating specific training to support women, ethnically diverse people, people with disabilities, the LGBTQIA+ community, refugees and more ensures that programme is truly inclusive by design and represents Diageo's wider commitment to creating a world where everyone can be themselves and thrive.
We also have proof that the programme is having a positive impact; a recent assessment report from LAC found that after participating in Learning for Life:
87% of participants increased their knowledge of the hospitality sector.
85% of participants have increased their confidence to apply for and secure jobs in the hospitality industry.
92% of participants agree that Learning for Life was effective in developing their knowledge, skills and understanding of the topics covered.
Learning for Life is truly making a difference, but we're not done yet; we have ambitions to grow our impact through new industry partnerships that foster a thriving and inclusive hospitality industry that works for all. We're always learning and know there is more that can be done.
Good luck to everyone who is participating over the next week! And to anyone attending, keep an eye out for the Learning for Life students walking around. In Bianca Lima and Juan David Zapata, we have just a couple of former Learning for Life students who overcame adversities to become World Class Winners. You never know, there might be one or two more in the room this year! 
To learn more about Learning for Life, visit: https://www.diageobaracademy.com/en_zz/training/learning-for-life/
Kate Gibson, Diageo's Global Society Director