SMASHED programme celebrated this awards season
SMASHED programme celebrated this awards season
Having kicked off the season with two gold awards for Smashed Online at the EVCOM Clarion Awards, for both the Innovation and Education & Training categories, the programme continued to be recognised for their fantastic work – the full list of awards are below:
The Drum Awards: Won Best Responsible Digital Engagement with Kids and Teens
Digital Impact Awards: Won Gold for:

Digital from the Food and Beverage Sector
Best Use of Digital to Aid a CSR Campaign
Best Use of Online Video
Grand Prix – Overall Winners of the Digital Impact Awards 2022

Learning Technologies Awards: Won Silver for Best Learning Technologies Project – public and non-profit
Cannes Corporate Awards: Finalists, Corporate Social Responsibility Category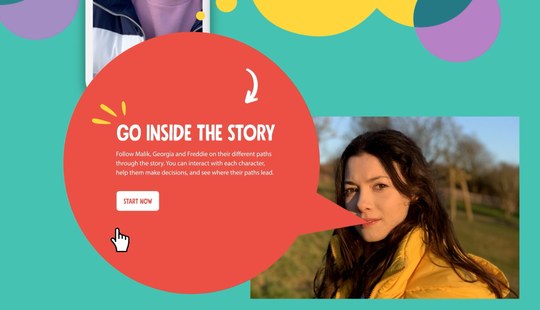 Video created by We Are Tilt
'Smashed' aims to empower young people by equipping them with the knowledge, skills, and confidence to make responsible choices around alcohol. The programme measures success not only by the number of people educated but through a quality-assured evaluation process which quantifies the attitudinal shift around the issue of underage drinking.
Delivering a powerful learning experience to young people on the causes and consequences of underage drinking through a compelling blend of storytelling and interactivity, Smashed is committed to educating 10 million people on the dangers of underage drinking by 2030, and to do so is available in both Smashed Online and Smashed Live. Together, the programme has educated more than 1.6 million people since it launched in 2005 and is available in over 30 countries.
Smashed has received endorsements around the world from Ministries for Education, Industry Award Schemes and Educational Certification Agencies alongside tremendous support from political and education leaders globally.
The programme was created and is led by Collingwood Learning, with Diageo a proud sponsor since it began in 2005.You can find out more about Smashed here.