Meet the Diageo women who have broken the bias
Meet the Diageo women who have broken the bias
In an inspirational three-minute video, each woman speaks candidly about her experiences. From Ivone Vieira da Silva, who became the only female truck driver in Brazil, to Charlotte Harris, who broke a world record with no previous rowing experience. Each women shares what more we can all do to #BreakTheBias. Watch the full video below.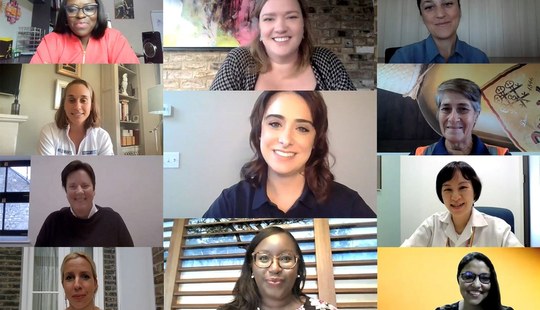 International Women's Day celebrations
This year we are proud to:
Host events and panel discussions across our offices and sites worldwide that will examine what more we can all do to #BreakTheBias. You can catch up on our LinkedIn Live panel event here.
Learn from Louise Prashad, our Chief HR Officer, about why the theme of #BreakTheBias has never been more important on her first International Women's Day in her new role.
Champion the pioneering women that make up our business, for example Scientist Kate Curran who leads the team who preserve the legendary formula for the world's favourite stout, Guinness.
Inclusion & diversity at Diageo
We're proud of our progress, but we are learning every day and we know there is more we can do.
In the last 12 months we have strengthened our support for employees going through menopause, embraced flexible working and introduced Domestic and Family Abuse guidelines to foster an environment which is inclusive and safe for everyone.
In the FTSE Women Leaders Review 2022, we are the top company for female representation at board level and beyond the board we are ranked 14th overall and 2nd within our sector for female representation across leadership. We also came 9th in Equileap''s 2022 Gender Equality Global Report and Ranking, and we are listed on the Bloomberg Gender-Equality Index. For the 5th time Diageo leaders, including our CEO Ivan Menezes, featured in the HERoes Women Role Model Lists, which celebrate business leaders who act as role models to improve gender equality.