Guinness Cameroun – going beyond football
Guinness Cameroun – going beyond football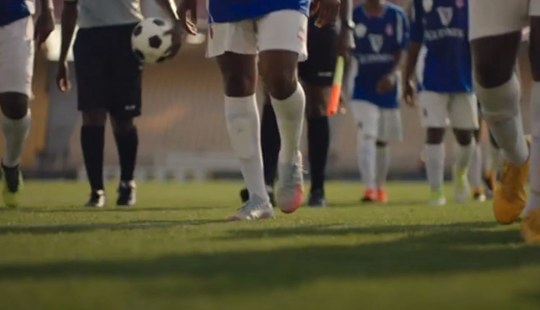 Across our African markets, Guinness has a special partnership with football. It is a trusted sponsor and participant in the 'beautiful game', supporting the teams, games, referees and fans which bring it to life.
This partnership has taken many guises over the years, most recently with the dynamic Guinness Night Football 5- Aside international African tournament which saw teams from Kenya, Cameroun, Ghana, Nigeria and elsewhere compete in evening matches brought to life in colour in a new night time setting. It has also seen Guinness support female football and those characters both playing and refereeing matches in Kenya and Cameroun.
In Cameroun, Guinness is a supporter of the 'lionesses' the national women's team, seeing them go from strength to strength in recent years. This has driven a desire to do more and build the support needed for a national league. With this at its heart the Guinness Super League has been created in the country. A new women's football tournament to excite a passion for women's football all over Cameroun and further afield.
As part of this Guinness Cameroun has created a brand new campaign entitled #HerHomeAdvantage, showcasing one of the women players from the Super League and how, through her utter passion and commitment to her football, has garnered the same from friends and family; who now not only understand her dedication to the game, but come along to support her at the matches.
In Cameroun Guinness and football come together to support, encourage and build platforms for men and women to play, watch and enjoy football, showcasing the talent of both genders and what that talent can bring to the continent and its footballing future.
#ItsGuinnessTime #MadeOfMore #MadeOfBlack