Building gender equality and community resilience in Kenya
Building gender equality and community resilience in Kenya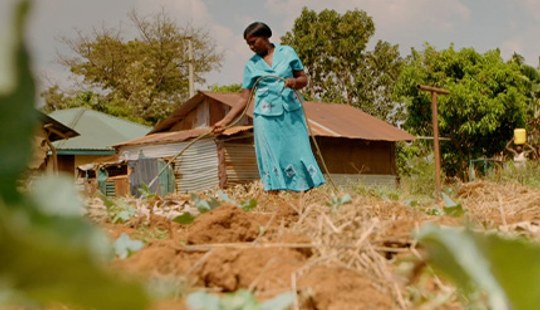 Women and girls are disproportionately affected when communities don't have clean Water, Sanitation and Hygiene (WASH). We know that when women are involved in making the decisions on water, they disproportionately benefit from it, and increase the benefits to the community. By investing in women, we can promote gender equality and build resilience to climate change.
Through our partnership with CARE International, we're leveraging our shared expertise in water and gender equality and our global reach to make a meaningful impact through WASH, that has a lasting impact on communities and rebalances the roles of women in society. Last year we jointly funded with WaterAid and Coca Cola 'Gender Guidance for WASH' to provide businesses and NGOs with support and knowledge to ensure women have equal access to, and agency over, the provisions of water sanitation and hygiene in their projects.
And now we're taking this to our communities. By working together with CARE International, we're creating a sustainable WASH model that can be replicated in other regions, providing lasting benefits to communities around the world, while promoting gender equality to ensure equal opportunities for all in the future.
In every community we do a WASH project, we aim to set up a committee with equal representation from men and women to ensure that everyone's voice is heard, that their needs are met, and that the water point can be sustained in the long term. We also host community dialogues to tackle the social and cultural norms that prevent women's equal access to WASH and to include men and boys in the process.