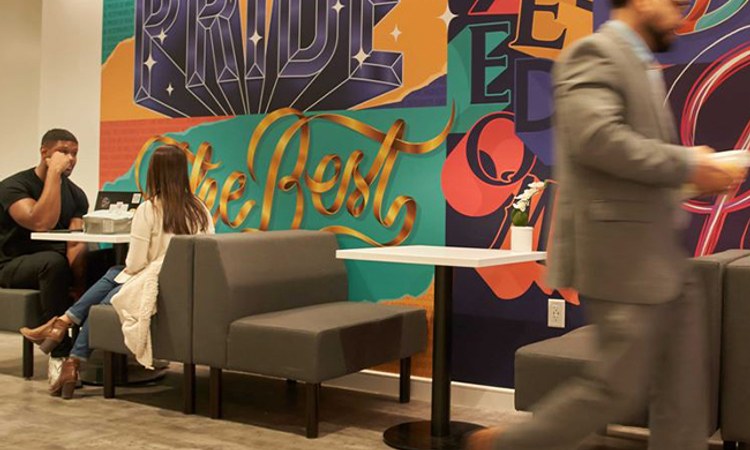 Join us in our North America market — the United States and Canada — and do some of your best work yet. You'll innovate and push boundaries as you help shape the future of our much-loved brands.
We have 12 offices and 11 sites across North America, including our headquarters in vibrant New York City. Wherever you join us, you'll have huge opportunities to accelerate your career as you develop your skills, build a diverse network, and help create a more sustainable tomorrow.
Grow in an inclusive culture
You'll be part of a unique culture, shaped by a sense of curiosity, collaboration, and entrepreneurship combined with a deep sense of purpose. And you'll be welcome to join one of the nine Business Resource Groups we have in the region — such as the Rainbow Network, Green IQ, and Spirited Women Network — to get support and engage in thought-provoking conversations.
So, be you. Come as you are, with your ideas, passion, and goals, and you'll be celebrated for everything you contribute. Together with over 2,600 vibrant people across the continent, you'll shape the future of our business and brands.
Latest job opportunities in North America
Currently, there are no available opportunities.
Helping people and the planet thrive
Always striving to be the best, we're pushing the industry standards to be even better for consumers, people, and planet. In 2021, we opened our first carbon-neutral whiskey distillery in North America in Lebanon, Kentucky.
Preventing drink driving
We proactively work to help prevent drink driving. In 2021, we launched the virtual learning experience "Wrong side of the road" in the United States to change consumers' attitudes around the decision to drive impaired by substances.