Chairman's statement
"While sustained volatility and uncertainty will continue to present challenges for the consumer goods sector, we believe Diageo remains well-positioned and resilient. We are diversified by category, price point and geography. Our people are highly engaged and have a track record of delivery through uncertainty. And, our continued investment in our brands and deep understanding of our consumers position us well to capture opportunities in total beverage alcohol, a market we believe has very attractive fundamentals."
Javier Ferrán, Chairman
Chief Executive's statement
"Diageo today is a business built to deliver resilient performance, even in turbulent times. We are geographically diverse, with a product portfolio built on long-term investment in our brands, and a culture that delivers everyday efficiency while pursuing opportunities with focus and agility. Those underlying strengths are reflected in our performance over the last year. We drove strong growth in four of our five regions, with Europe and Asia Pacific growing double-digit."
 
Debra Crew, Chief Executive
Our brands
Brand building expertise
With over 200 brands and sales in more than 180 countries, our portfolio offers something for every taste and celebration.
From much-loved, established brands, like Johnnie Walker, to the latest innovations, like Tanqueray 0.0, we create products, tastes and experiences for people to enjoy.
This requires focus and investment in what we call a brilliant blend of 'creativity with precision'. We combine data, insights and innovation with the creative flair our consumers expect from us as a custodian of some of the most iconic brands in the world.
Our strategic priorities
Delivering our Performance Ambition
At the core of our strategy is the flywheel for growth. After several years of strong performance at Diageo, it has a proven track record.
Our six strategic priorities support the achievement of our ambition to be one of the best performing, most trusted and respected consumer products companies in the world. Through these priorities, we deliver the strategic outcomes against which we measure our performance.
Market overview
An attractive industry with a runway for growth
Total beverage alcohol (TBA) has seen a strong record of value growth over the last 10 years. And international spirits, where Diageo is the number one player, has grown faster than TBA.1
We believe TBA presents sustainable long-term growth opportunities for Diageo, underpinned by attractive consumer fundamentals. This includes three key factors: a growing middle class; increased spirits penetration; and premiumisation in both developed and emerging markets.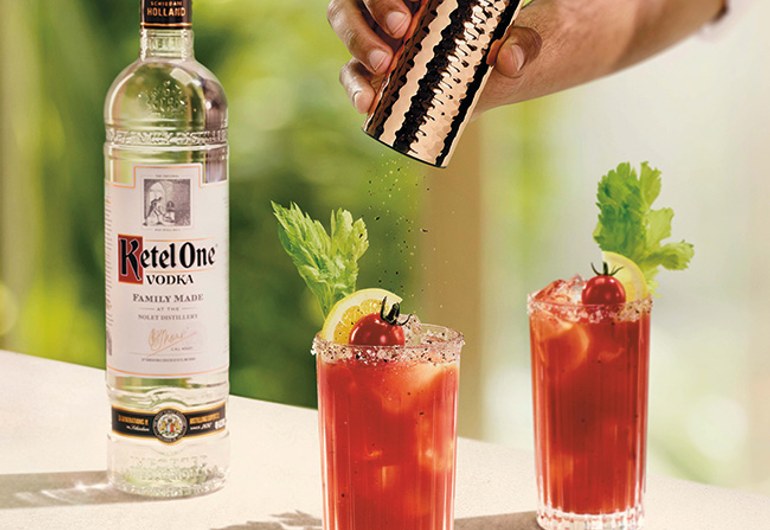 Sustainability performance
Performing against our 2030 targets
Our 25 'Society 2030: Spirit of Progress' targets underpin our 10-year ESG action plan to help create a more inclusive and sustainable world and are aligned with the United Nations' Sustainable Development Goals. The targets build on our long and ambitious track record on environmental, social and governance (ESG) issues.
Our ESG reporting approach
Reporting transparently on the ESG issues that affect our business, and that our business creates, plays a vital role in delivering our strategy. It helps us to manage ESG risks, take opportunities and promote sustainable development everywhere we live, work, source and sell.
Our ESG reporting suite aims to provide comprehensive and comparable disclosures for a broad range of stakeholders. As well as publishing our integrated Annual Report and ESG Reporting Index each year, we also submit non-financial information to benchmarking and index organisations throughout the year, including those listed on the Awards and ranking page of our website.
The non-financial reporting space is evolving quickly. We are committed to continually evaluating and improving our approach and to actively tracking emerging ESG regulation, frameworks and good practice.