Diageo owns over 200 brands sold in more than 180 countries, including:
 
Our collection of brands is spread across the following categories:
Scotch can only be made in Scotland, and has been distilled by people there for over 500 years. After distillation, the spirit must be matured in oak casks (in Scotland) for a minimum of three years before it can be called Scotch whisky.
A single malt Scotch whisky is produced in batches from only water, malted barley and yeast at a single distillery using copper pot stills.
Creating a blended whisky involves a highly-skilled process of mixing different whiskies. Each individual whisky has its own flavour and character, so it is down to the knowledge, expertise and intuition of the blending team to select the right whiskies at the right age.
Find out more about our Scotch whiskies.
North American and Irish whiskey distinguish themselves from their Scottish counterpart—both in production but also maturation styles.
In Ireland there are two main types of distillation in Ireland, batch distillation carried out in pot stills and grain whiskey produced through distillation in column stills. Whiskey produced by batch distillation can be either double or triple distilled.
America produces many different types of whiskey, distinguished by the ingredients used, including Bourbon, Rye, and Tennessee whiskies.
Find out more about our Bulleit whiskies, Canadian Crown Royal and Dublin's newest Whiskey tour. 
Vodka can be made from anything with a sugar or starch content, but most are produced from either grain, potato or, in the case of Cîroc, grapes.
After fermentation and distillation, most vodkas are then filtered through activated charcoal to remove impurities and colouring.
Find out more about our vodkas, Cîroc, Ketel One and Smirnoff.
Gin is one of the oldest and most historic category of spirits. Classically made from juniper berries, the combination of additional botanicals gives each gin brand its unique characteristics and taste.
There are many botanicals used to flavour gin but the most common are floral, spicy, woody and citrus.
Rum is made from sugarcane by-products such as molasses, sugarcane syrup or sugarcane juice, by a process of fermentation and distillation. Rums may be dark, clear or golden, rested for a few days or aged for many years and can be aged anywhere in the world.
All liqueurs are by made from a distilled spirit that has been flavoured with another ingredient, such as fruit, cream, herbs, spices, flowers or nuts and bottled with added sugar or another sweetener.
Beer is created from four central components: malted barley (or other grains), hops, water and yeast. Stouts, famously perfected in Dublin by Guinness, are dark in colour and typically rich and creamy in texture. Top fermentation and the use of unmalted, roasted barley deliver cereal and coffee notes and lend to its darker character.
We own Fine Wine & Spirits Merchants, Justerini & Brooks, who were established in 1749 and joined the Diageo family in 1997.
There is a growing trend for consumers choosing no or low alcohol options. We have expanded our no and lower choices with the launch of Tanqueray 0.0%, Gordon's 0.0% and Seedlip. Helping people to drink better, not more.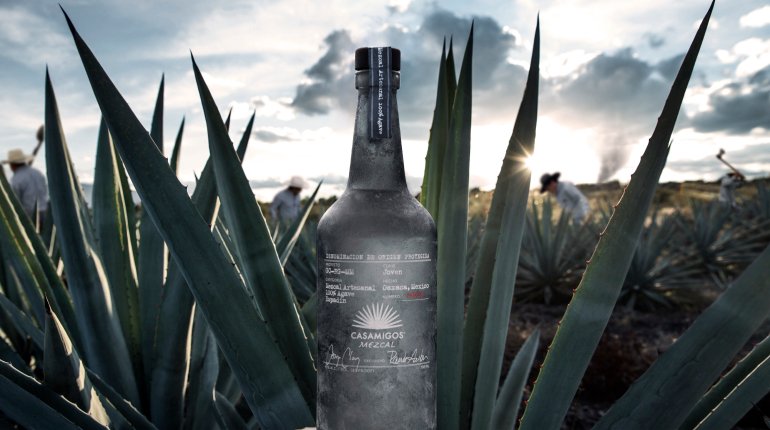 As consumers are prioritising quality over quantity, we're ideally placed to prosper from this ongoing desire to trade up, with a brand to offer at almost every price point. And as the premium drinks market grows, we're set up with the strength, speed and diversity to grow with it.
We take an active and disciplined approach to managing our portfolio of brands, through the acquisition of premium-plus brands in fast-growing categories, such as Don Julio, Casamigos, and Aviation Gin. We have also made some strategic disposals, including the sale of our main US wine businesses in 2016 and 19 US brands in 2018, we have strengthened our portfolio and geographic footprint.
Innovation drives us forward
Our innovation is driven by our insight on trends and occasions, ensuring we provide choices to suit our consumers' ever-changing attitudes and motivations
Many of our iconic brands have been built over decades, even centuries. While we never lose sight of the importance of investing in the growth of these great brands, we continue to identify and nurture new brands. We do this through innovation and by investing in today's entrepreneurial brands and people.
We also look to acquire high-growth brands in fast-growing categories—such as those we have made in recent years in tequila, gin, no- and lower-alcohol and ready-to-drink.
Learn more about how we build brands and view our outstanding portfolio.