Investing in water, empowering women
Investing in water, empowering women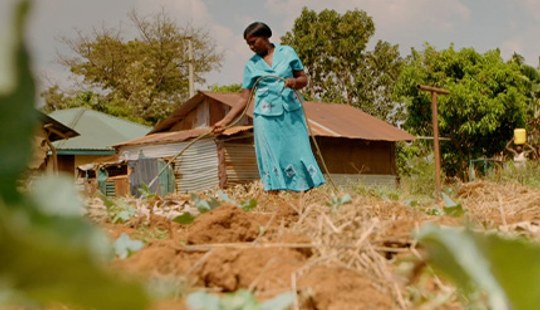 Creating better access to clean water, sanitation and hygiene (WASH) is one of the ways we help communities in water-stressed areas. Every year, on average we deliver 20 WASH projects in nine countries for communities where we work or source raw materials. And we want to empower women to get an equal say in managing the new resource, and an equal share of its benefits.
When communities don't have water close by, it's mostly women and girls who fetch it: UN research shows they spend over 200 million hours a day collecting water, so missing out on education and income. We believe involving women in managing water gives them independence and a voice in their communities, while increasing the overall benefit of WASH for everyone. 
Working with CARE International, we've created a new approach to WASH that we've used in 10 WASH projects in fiscal 23. In every community where we run a project, we aim to set up a committee with equal representation from men and women. This helps make sure more people have a voice in decisions such as where to place water points and how to maintain them. 
We also host community dialogues to examine social and cultural norms that block women's equal access to and control of WASH, and we include men and boys in this process. This helps everyone understand why women should be involved in managing water. When we piloted the approach in Kenya, 91% of women said they had significantly more decision-making power in the community. We also help to build the committee's skills in leadership, financial literacy and record keeping.  
Find out more on our water work