Celebrating moderation with Captain Morgan
Celebrating moderation with Captain Morgan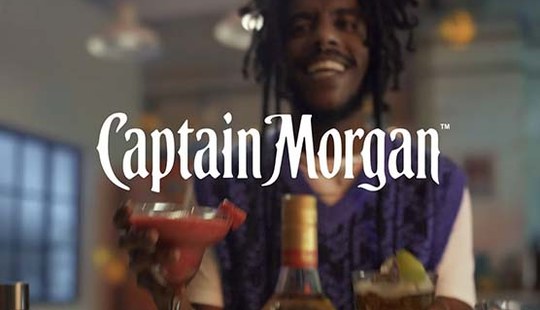 The Enjoy Slow campaign by Captain Morgan portrays moderation as aspirational and fun
Our brands have a key role to play in helping us promote moderate drinking and avoid the harmful use of alcohol. We're always pushing to find innovative ways to get our message across, and the Enjoy Slow campaign by Captain Morgan is just one example. 
The ad at the heart of the campaign portrays moderation in social settings as aspirational and fun, featuring a slow jam remix of the 90s track Rhythm of the Night to encourage people to sip slowly.  
Enjoy Slow launched in March 2023 in South Africa and the UK and had delivered 443 million paid-media impressions by July 2023. We now plan to launch the campaign in other markets. The effectiveness of the approach is underlined by the number of people watching the ad all the way through on YouTube (the 'view through rate').  
The campaign lands its message in a way that makes people feel confident to drink moderately, as well as showing that ads with a purpose can be fun and entertaining, and not just lofty in tone. This also helps position Captain Morgan distinctively by giving the moderation message a celebratory treatment.  
Enjoy Slow contributed to our ambition to reach 1 billion people with messages about responsible drinking from our brands by 2030, a goal which we were proud to achieve early, having reached more than 1.4 billion people in total with messages of moderation from fiscal 21 to the end of fiscal 23. 
Find out more about how we promote positive drinking