Diageo launches free digital version of alcohol education programme 'Smashed'
Diageo launches free digital version of alcohol education programme 'Smashed'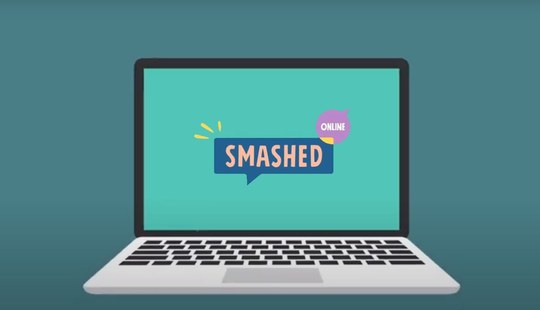 The 'Smashed Online' programme, which is aiming to launch in 19 countries in 2021 starting with the UK, India, Mexico and Australia, is a 60-minute cinematic e-learning experience based on the live 'Smashed' programme aimed at 11-14 year olds.
The initiative takes young people on a journey to follow the lives of three teenagers and explore the decisions they make. Learners are encouraged to observe and reflect on vital underage drinking themes and answer questions about the choices made by the teenagers such as 'What is the most common risk young people face when drinking underage?'. 
Themes explored in the programme include social and emotional causes of alcohol, impact on young lives, social influence and decision making, and where and how to help yourself and others. The colourful, eye-catching format helps learners stay engaged and the format of the questions, such as 'scroll through this social media feed and tap the images you think show illegal activities', is relevant and relatable.
Teachers and students who have already completed the course described it as "fun and interactive", and a "superb resource", with one teacher commenting "the response from pupils has been immense".
'Smashed' aims to empower young people by equipping them with the knowledge, awareness, and confidence to make responsible choices around alcohol. The theatre-based programme presented by professional actors has reached over 1 million young people over the last three years.
The programme was created and is led by Collingwood Learning, with Diageo a proud sponsor since it began in 2005. The scheme was developed in consultation with young people and of the 40,000+ young people surveyed in 2019/20, 95% of them said that they are less likely to drink underage as a result of experiencing the programme.