Paulina Aguilar Neville tells us about Smirnoff's "No Te Lo Voy a Explicar" campaign
Paulina Aguilar Neville tells us about Smirnoff's "No Te Lo Voy a Explicar" campaign
21 Jun 2021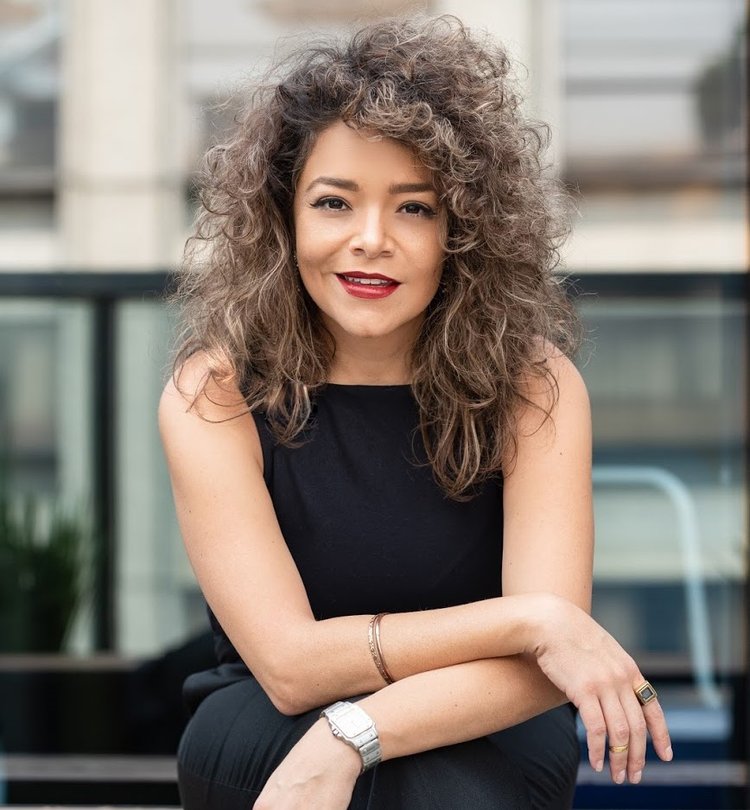 What has your Diageo experience been like since joining to your current role now?
This has been the most amazing professional adventure. Diageo is a great place to work, you can feel it in the culture everyday, it has the most talented teams and the power of its amazing brands that you can fall in love with. Also as a company, Diageo gives you the freedom to succeed and supports you to learn, create and innovate, which is a real privilege.
I started my Diageo marketing career in innovation, which is a very exciting way to understand the end-to-end process of launching new products.  I also had the opportunity to be part of the Johnnie Walker team and learn about our global gems. Diageo has given me the opportunity discover the of the spirits industry, first with the expansion of Black and White Scotch in Mexico, taking the brand from third to first in its category I now lead the amazing Smirnoff team and we have become the number one vodka in Mexico, bringing a cultural disruption within the whole spirits category and outside of it, impacting the food and beverage industry.
Smirnoff has launched the "No Te Lo Voy a Explicar" campaign. Tell us what this initiative involves and why Diageo are committed to it?
As part of our Society 2030 strategy, and our local efforts to keep building a more diverse and inclusive society in Mexico, Smirnoff is aiming to empower voices  for causes that matter. Deeply rooted to Smirnoff's purpose, the "No Te Lo Voy a Explicar" campaign will be a voice to give visibility to the importance of inclusion and the value of diversity. We believe that the best things in life should be celebrated rather than explained.
What has been your involvement in this campaign and why does it matter to you?
Personally this matters a lot to me. I'm a gay woman that has grown up in a conservative Mexican society. In the last decade I have seen amazing breakthroughs, such as allowing same sex couples to get married – as I did last year – but I am convinced that there is still a lot to be done. Not only for the LGBT+ community but also for gender equality causes and a lot of minorities that are working towards a better future.
I truly believe that our differences enrich us, and in marketing when we tell stories that empower the voice of our consumers, we have the opportunity to transform culture, especially if we do so from the heart of our purpose. I'm very excited to be involved with this campaign and to keep building a more inclusive society where we value each other, without exception. As the head of White Spirits in Mexico, my involvement has been to lead the process and bring this campaign to life. I have partnered with Andrea Aguirre (Smirnoff Brand Manager in Mexico) to adapt this amazing campaign that has been developed by Colombia's Smirnoff team, and putting all the required resources in place to make this possible.
You are a member of Diageo's Inclusion and Diversity Employee Resource Group (ERG) in Mexico, tell us more about this group and your involvement?
I believe that my biggest involvement has been focused on how we use the impact of our brands to create stories that show real people. I think that's the power of marketing. We have the opportunity to bring powerful and meaningful messages that impact the culture of the communities we live in. Personally, as part of the ERG, I've been acting as an internal sponsor of the LGBTQAI+ community for Mexico and Latin America by telling my story to inspire others to be the best versions of themselves in the open culture we're proud to have at Diageo. As part of the Inclusion and Diversity ERG, we are starting to create our internal LGBTQAI+ community. At this stage in Mexico, it is about starting to understand how can we really create impact for our minorities, by educating our collaborators and influencing our leaders on how to take our inclusive and diverse culture to the next level. Making sure we value each other without exception, and provide similar opportunities for all. This local community also aims to extend our hands to those who feel alone regarding this important subject  within Diageo Mexico, with a deep genuine interest of every person having the opportunity to celebrate who they are.
Join Us
Inspired? You''ll find career-enhancing challenges all across our business, all around the globe. People taking on memorable challenges and working with iconic brands.