Hear from Stephanie Gaunt and Camisha Zinke on the new Smirnoff Raspberry Crush innovation
Hear from Stephanie Gaunt and Camisha Zinke on the new Smirnoff Raspberry Crush innovation
21 Sep 2021
Innovation at Diageo is a result of true collaboration across multiple functions and geographies. From people in our Innovation and Liquid teams to those in our Commercial teams, our people come together to form strong project teams that innovate the future of some of our most iconic brands! We spoke to a couple of members of the project team behind this exciting innovation to find out more.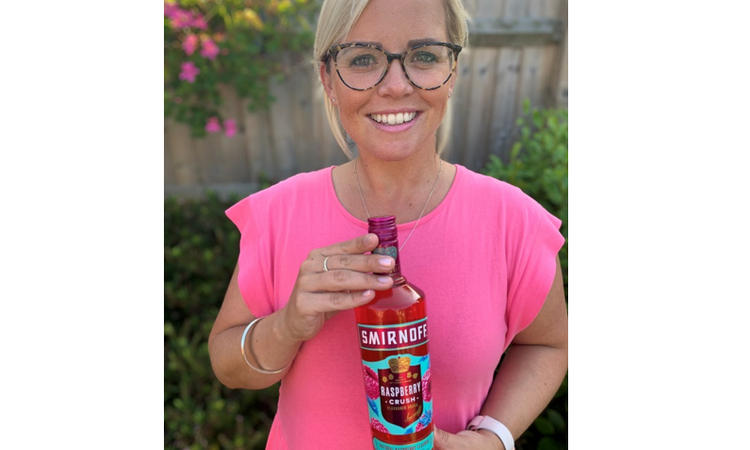 Stephanie Gaunt in our Europe Innovation team tells us how this innovation came about
In partnership with the GB Smirnoff team, we discovered that there was a big opportunity for Smirnoff in the growing flavoured vodka category. Through research and consumer immersion we discovered the consumer insight and opportunity which led us to create a distinctive proposition from Smirnoff that felt bold, fun, flavourful and vibrant. I was responsible for leading the creation and development of this innovation and collaborated with multiple functions along the way to bring this opportunity to life. I feel very privileged to work in Europe Innovation and be responsible for shaping the future on some of our iconic brands and I am extremely proud of the launch of Smirnoff Raspberry Crush.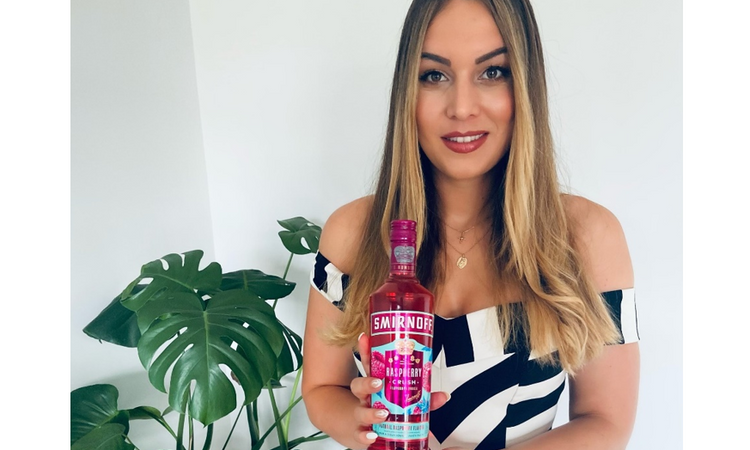 Camisha Zinke tells us more about launching the product in GB, and getting it into the hands of new consumers
Our GB vision for Smirnoff is to make a distinctive entrance in the flavoured vodka space. Working as part of the cross functional project team we launched Smirnoff Raspberry Crush in GB – a truly bold delicious taste of the extraordinary Smirnoff which we are so proud of.
Our communications idea, which inspires every touch point of the marketing plan, was built off an insight that is very true to the world we live in and is all about bringing the bold juicy flavour and fun to the early evening through delicious colourful liquids coupled with a bold vibrant pack design and the cheeky and playful Smirnoff tone of voice.
What's the most exciting and challenging aspects of launching a new product innovation?
Stephanie: For me the most exciting part of launching a new product is being able to own and shape the future of a brand and within that, lead the end-to-end process from consumer insights right through to seeing a product launch in market. It brings me huge joy to see a product I have created on shelf and in the hands of consumers. I also love being able to flex a multitude of skills along the way – creative, strategic, leadership, commercial and execution skills all come in to play.  Innovation at Diageo is fast paced and there can be challenges along the way. These can vary but could be linked to managing tight timelines, to stakeholder alignment, to liquid & commercialization challenges. I have developed strong resilience over the years & approach challenges with an open mind, working through them with the support of the amazing project teams I get to work with.
Camisha: Innovation stands at the core of brand building and to me the most exciting aspect is working with the innovation team to be on the journey of building consumer insight and the product creation, I then create a communications plan that is deeply rooted in consumer insights and offering real value.
If you love collaboration, being able to be involved in ideating and at the same time implementing and executing, I recommend working on an innovation launch. Being able to see the end product on the shelf and revisit campaign results is so rewarding – there's always a sense of pride when you see the product on the shelf!
Why is innovating on our iconic brands is so important for our business?
Stephanie: Innovation is at the heart of our business. It involves staying ahead of consumer trends, creating new products and even new categories or experiences. In Europe Innovation, we always start with the consumer and generate great consumer insight, develop world class propositions and liquids and deliver them into the market. 
Camisha: Innovation is so critical to driving incremental growth for any brand and it is often the make or break for business breakthrough, especially in highly competitive environments. It's all about spotting opportunities early and then going after them and this can range from small improvements in productivity to major priority projects. If delivered successfully, an innovation can improve sales and customer relationships, while boosting market position as a brand and our overall reputation as a company. Who doesn't want to be seen as a disrupter with fresh ideas!
Join Us
Inspired? You''ll find career-enhancing challenges all across our business, all around the globe. People taking on memorable challenges and working with iconic brands.