Hear from Claire McKendrick on creating opportunity for people with disabilities
Hear from Claire McKendrick on creating opportunity for people with disabilities
30 Sep 2021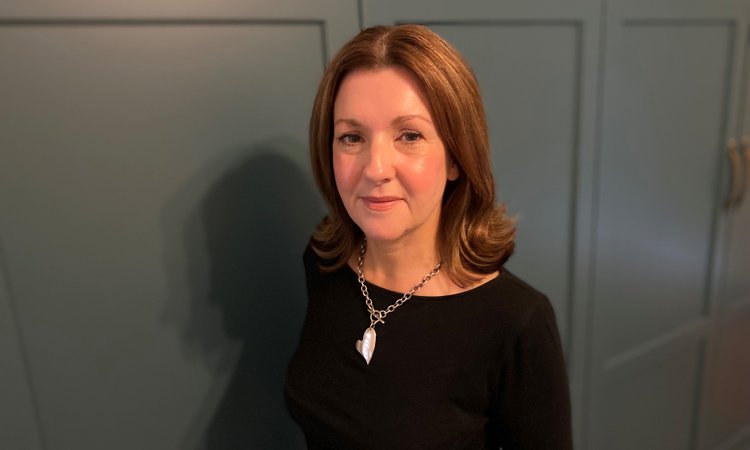 The award-winning 'We Are All Able' initiative has created internships for registered disabled workers which are tailored to each employee's physical, mental and workplace needs. Read on to hear from Claire about her experience setting up this network and the support Diageo has offered throughout her career.
Tell us about your Diageo journey so far.
I have worked for Diageo for the last twenty-nine years in various different roles, ranging from Logistics, Operations, Supply Chain, Global projects and HR.  My current role as Operations Manager at of one of our Scottish sites is amazing, the real pinnacle of my career so far!
The theme running through my entire career is diversity; of roles, people around me, countries and markets I've worked in, experience and expertise I have been exposed to and most of all, understanding from Diageo what works for me in terms of challenges I have had along the way. 
I have had two children throughout my time with Diageo and have been supported immensely in terms of having the space to bring up my family and work at the same time – often changing working patterns and working flexibly to accommodate both business and my own personal family needs. None more so than when my daughter was born with a disability. Her early life was very hard for her and for us as a family, with twelve weekly trips to London for treatment and lots of periods of ill health, not once did I ever feel unsupported or unable to fulfil my role. This was (and is) attributed to the flexibility shown by my managers and by the support I have always had from Diageo. I am totally committed to delivering for Diageo and for my team around me. Diageo has been totally committed to supporting me and I firmly believe, had I not been working here, I would have had to give up work to concentrate on looking after my daughter – thank you Diageo!
Tell us about the We Are All Able network. Can you share how this network came about, the journey it's had and your involvement in this.
The We Are All Able (WAAA) network was the direct result of an internal social thread about inclusion and diversity. Some likeminded people started to talk about the disability employment gap and the energy and desire to do something was palpable immediately. Heather Pritchard was (and is) instrumental in setting up the group and everyone who joined had their own personal reason for being a part of the network.
I am totally immersed in the group and have led the way in terms of creating fully paid internships within my site at Shieldhall. The journey has been amazing, we started from scratch with an idea, and now have had five people through the programme and have won an inclusive workplace award from SUSE (Scottish Union of Supported Employment) for our work in pioneering change in closing the disability employment gap.
Where is WAAA today, and where do you want to take it?
I am still driving the programme and indeed coaching others across the whole business on how they might set up similar activities in their Diageo locations. Ultimately, I want every Diageo recruitment process to be open to everyone, regardless of challenges individuals may have and for Diageo to be a place where everyone is welcome.
How has Diageo made this possible?
My Line Manager Katie Harris is completely focussed on inclusion and diversity and is directing the site really well across this whole agenda so supports me in everything I want to do on site with the WAAA group. The Beer Packaging Leadership Team also give us the space and support to develop these initiatives which gives us the license to grow as we implement the programme. Diageo puts inclusion and diversity at the heart of everything and are working towards I&D goals as part of the Society 2030: Spirit of Progress 10-year sustainability action plan. Given that platform of support, I actually find leading this network really easy!
Why has this been so important for you from a personal and professional perspective?
Personally, when my daughter was born, I was determined that her life and her opportunities were not going to be defined by her condition. I have watched her grow into an amazing young lady who is full of resilience, optimism, confidence and the ability to adapt to situations around her very quickly, absolutely nothing will stop her!
When I think about our business and the kinds of employees we want to continue to grow at Diageo, it is exactly those qualities we look for – great problem solvers, dynamic, pragmatic people who can adapt quickly to challenges, and also people who are truly inclusive – exactly like my daughter. When engaging others around the business, I always talk about this, as people with disabilities can help us build a better business, something which we have proven through the WAAA programme, especially now one of the interns has secured a full-time apprenticeship. 
I wholeheartedly believe that Diageo already is a welcoming environment for everyone, I want everyone to feel welcome from the first interaction with our business, on the website, on the phone, in person, regardless of the challenges individuals may have in making that happen – and I believe we will deliver that
Join Us
Inspired? You''ll find people working together to build a more inclusive culture and society.