Behind the brands – 4 adverts, 4 employee perspectives
Behind the brands – 4 adverts, 4 employee perspectives
25 Jan 2021
From Guinness to Gordon's, Captain Morgan to Haig Club – we've seen some exciting new adverts recently highlighting everything from alcohol-free innovations to different ways to drink whisky. But who are the people behind the adverts? Meet just some of the Diageo team who worked meticulously to help bring these adverts to life.
Gordon's launches NEW Gordon's 0.0% Alcohol Free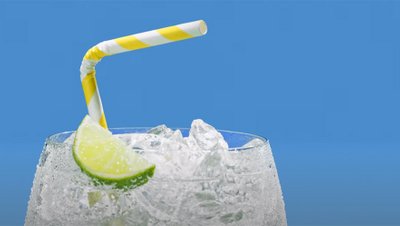 "At Gordon's we are committed to providing choice for different occasions and we don't think people should have to miss out on the flavour or experience when choosing an alcohol-free drink. We've created Gordon's 0.0% to ensure that consumers still get to enjoy the delicious taste of Gordon's, even if they're opting not to drink alcohol!
To launch this exciting new product, we created a multi-channel campaign including TV, social, digital and out of home assets that introduce our latest innovation with the same creative style and playful wit that consumers would expect from Gordon's so they know they can enjoy their favourite Gordon's & tonic, alcohol free. We've worked to ensure that our TV ad clearly communicates what this new product is, the occasions it is relevant for and as Gordon's 0.0% tastes so delicious, we also really wanted consumers to know that too!
The whole launch campaign has been a truly cross-functional effort across our expert teams at Diageo from consumer planning, culture and entertainment, shopper and brand marketing to our category and commercial experts. A launch like Gordon's 0.0% is a great example of how Diageo brings together brilliant talent across the business in the pursuit of successfully achieving one big objective."
- Charlotte Gibbon, Head of Gordon's GB
Guinness unveils first TV advert in GB for Guinness Draught in can in over a decade
"Following a rise in demand of our Guinness Draught in recent times, we wanted to celebrate the joys of Guinness at home by creating a campaign which included the first Guinness Draught in a can TV advert in over a decade. We decided to get the campaign live in time for Christmas so that we could land that even though Christmas might be a little different this year, your Guinness doesn't have to be.
For me, this advert highlights Diageo's ability to adapt to changes fast, our entrepreneurial spirit to make things happen and the collaborative nature of our teams that allowed us to pull together and go from agency brief to launch in just a month." 
- Neil Shah, Head of Guinness, GB
Haig Club's 'Mix It Up' advert encourages consumers to try whisky in ways like never before
"Haig Club launched a mere six years ago, exploding onto the scene with one of Diageo's best performing ads. Since our launch, sales have only increased as our advertising has worked hard to support our commercial activity. However, time waits for no one and as our consumer's lives have changed, so must our marketing to ensure we remain relevant today and tomorrow.  This year's campaign, 'Mix it Up', focuses on breaking whisky stereotypes by demonstrating the versatility of our smooth single grain whisky. It harnesses a cutting-edge editing technique that splices the screen into three for a flip-book effect.
Our brand partner, David Beckham, captivates viewers from the get-go adding intrigue and style as he invites the viewer to 'Mix it Up' with drinks from a New Old Fashioned to a Haig Espresso Martini. After all, when it comes to Haig Club, you Make Your Own Rules."
- Violeta Andreeva, Head of Whisky, GB
Captain Morgan's 'Better Than Gold' hopes to build energy and excitement around Captain Morgan Original Spiced Gold
"Produced by Anomaly, and directed by Amber Schaefer, the Captain Morgan ''Better Than Gold'' campaign has unveiled a new TV advert which puts a playful spin on a traditional money heist with a female protagonist racing against the clock to successfully open a safe which contains Captain Morgan Original Spiced Gold.
It's been great to put a fun, Captain Morgan twist on a product quality message and bring to life the brand's delicious taste, surpassing even gold! However, for me the highlight has been how we have integrated new digital-first thinking into the campaign. We've partnered with Hoopla to make our assets interactive; we've created unique online experiences with our Captain Morgan Instagram gaming activation and optimised consistently across our media plan. For me this showcases Diageo's appetite to embrace new and innovative technologies within our marketing plans, future-proofing our brands."
- Lizzy True, Marketing Manager Captain Morgan, GB
Join our Marketing team
Join us and you'll build a career using your flair to unlock the uniqueness of our brands – understanding their purpose and putting them at the forefront of celebrations everywhere.