We want to understand the expectations, needs and concerns of anyone who is affected by what we do and where we operate. This means listening to our stakeholders and learning from what they tell us.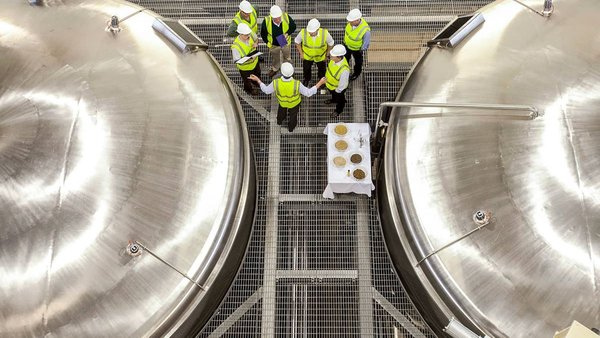 For us, everyone who is affected by our business, and everyone who affects it, is a stakeholder. Our stakeholders range from employees to investors to corporate partners, and from consumers to communities, farmers and governments.
We actively engage stakeholders at both local and global levels.
At a local level, employees across our business engage their colleagues, local governments, customers, media and community groups on issues of immediate concern to them.
At a global level, we talk to investors, customers, suppliers and multinational organisations such as United Nations agencies and NGOs.
Programmes by stakeholder group
The table below sets out each stakeholder group and gives examples of how we currently engage them on all issues, including sustainability and responsibility questions.
Stakeholder group

Programme

Investors

Annual Report
Formal annual general meetings
Meetings between investors, senior leadership, and investor relations team
Conversations between investors, sustainability and responsibility team, and investor relations team
Annual investor audit
Online communications
Investor conferences
Investor road shows
Annual CDP (formerly Carbon Disclosure Project) submissions
Indices such as the Dow Jones Sustainability Index

Employees

Employee Your Voice Survey
Team meetings
Employee intranet/newsletters
Forums
#proudofwhatwedo
Special society/environmental events, e.g. Earth Day

Consumers

Consumer carelines
Formal market research
Brand and corporate websites
Social media
Product information on packaging

Government/regulators

Briefings and direct meetings
Multi-stakeholder forums

Local community organisations and NGOs

One-to-one meetings or conversations
Multi-stakeholder forums
Annual reviews
Ongoing partnerships

Farmers

One-to-one meetings or conversations
Open days
Field and factory visits
Workshops with value-chain partners
Connecting farmers with finance and agri-business partners
Radio and television programmes in Africa

Other commercial partners

Annual customer survey
'Top-to-Top' meetings between senior executives from Diageo and our customers
Third-party supplier audits
SpeakUp helpline
Responses to customer requests for sustainability information